Dear BQ customers,
In the past April, BQ+ Medical experienced the challenges of simultaneous infection in Omicron and was required to suspend production and quarantine. Now it has transferred to the closed production stage, and more employees are expected to return to work in May. Please allow me to share with you what's happening here: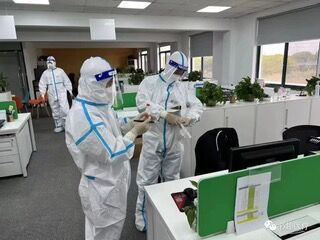 China holds a Zero-Covid policy for Omicron spread. Puxi started lockdown on April 1st for 4 days as the initial plan. BQ+ has a dormitory in the factory, so we decided to continue production in a closed loop. On the evening of April 2nd, the industrial zone sent medical staff to trace the abnormal nucleic acid mixed test of a group of 20 people. Since then, the BQ+ factory switched to a frozen model. Twelve PCR-positive colleagues were sent to shelter cabins, and 80 close contacts were sent to nearby hotels for quarantine. In the meantime, all personnel in the factory stop all activities, each keeping a distance of 2 meters from the other.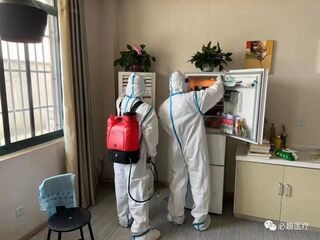 The management team of the company immediately set up a temporary "Big-White" volunteer team. Wearing the coveralls, they ran back and forth between the red area and yellow area, delivering materials, doing disinfection, collecting garbage, helping local medical staff to do PCR testing, and personnel transferring. 10 volunteers serve over 150 staff with food, drinks, and everything. Many workers were very anxious and frightened. Volunteers kept on explaining and comforting them. Thanks to the nice connection between managers and workers in the BQ+ team, nobody complained, and everyone took care of each other like a family.
After two weeks of stressful sorting and quarantine, the situation was controlled. All the staff in the company tested negative for more than a week, and the PCR test results of the staff transferred to the outside for observation turned negative one after another, and the environmental test results of the office and workshop reached the standard. On April 20, BQ reached the standard of closed-loop production, and the PCR negative staff started working. All the automatic molding and assembling started running, while labor assembling power was still very limited.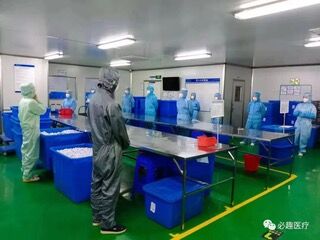 Logistics and transportation in Shanghai and surrounding areas have not been restored, and material supply is very difficult. Fortunately, BQ stored a large number of raw materials before the lockdown, and the second factory in Huai 'an is running normally. The employees of the Production department of BQ+ decided to give up the holiday of Labor Day and are working overtime to catch up with the production schedule as soon as possible without causing any trouble to customers.
Thank you for your attention and understanding for the BQ+ team, we will do our best to ensure the delivery of your order!

Best regards
Ronia Cao
CEO of BQ Plus Medical Co Ltd